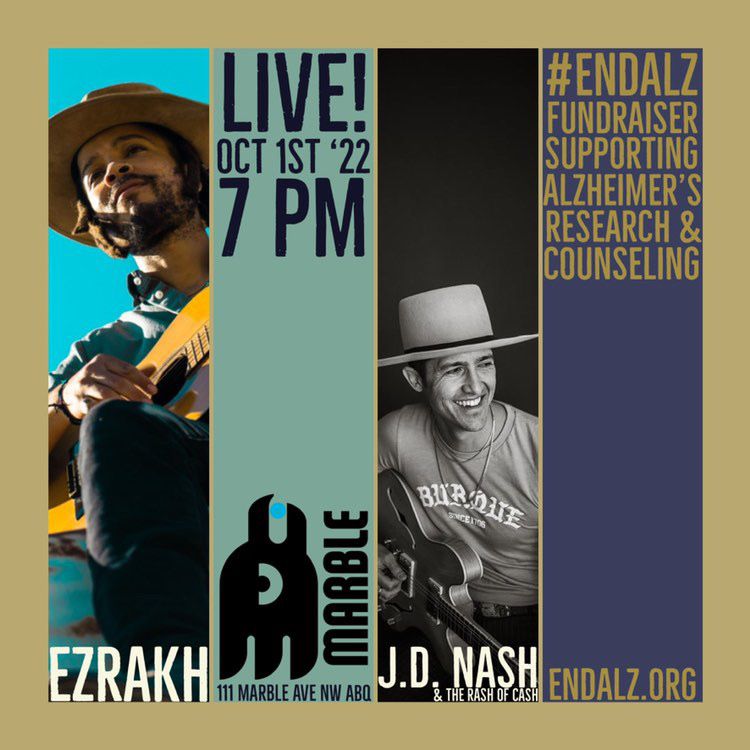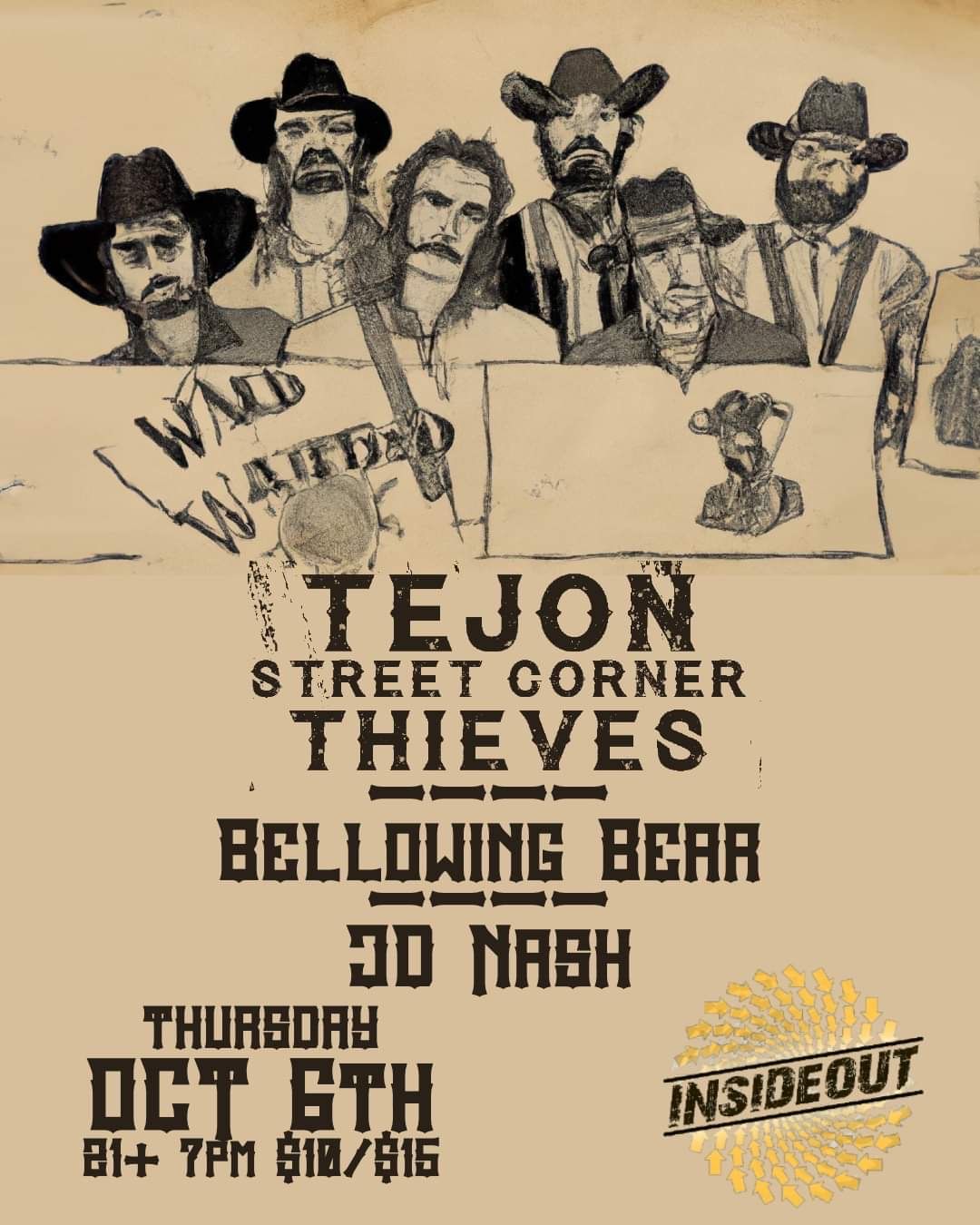 Two amazing shows coming up. These are your last 2 chances to watch us until November or December. Come say hello to Fall with some beautiful patio weather. You all were so good to us last year on the Patios, I know you're wanting your fix before you hibernate. And you know what, you deserve to treat yourself out to 2 nights out. Call up the sitter, get a room downtown, let's have ourselves an amazing week of music. 
First up is Saturday October 1st at Marble downtown (easily the greatest patio for music in the southwest) with the amazing @ezrakh featuring my homeboy Jabez.  This show is a benefit to end Alzheimers, with a portion of sales for the night benefiting Alzheimer Association's New Mexico Chapter.  #endalz
There's something extra special about this performance. @bezinthebiz , Ezrakh, and myself are all public school teachers. Come show some love for Albuquerque's teachers that work double time playing gigs after week of teaching. The following Thursday October 6th at 7pm show up early to watch us open up the night in support of @tejonstreetcornerthieves , and @bellowingbear at Albuquerque's uniquely topless (it has no roof) bar @insideout505 . TSCT recently opened up for Amigo the Devil at the revered@roe Wolf Santa Fe. We know most of you are on fall break that weekend, so why not start your weekend early! We played first and only for a short amount of time. Remember to show up early. I'm so grateful for all of the recent opportunities, congrats to @yogavibrationsnm for a successful first Cannabis and Yoga festival. Look out for their amazing class offerings online. So much love for everyone. We want to feel the energy and share it all together. See you soon. 
-JD Nash